Ingram Tom Moore volleyball overcomes slow start, rolls to 3-0 sweep over Harper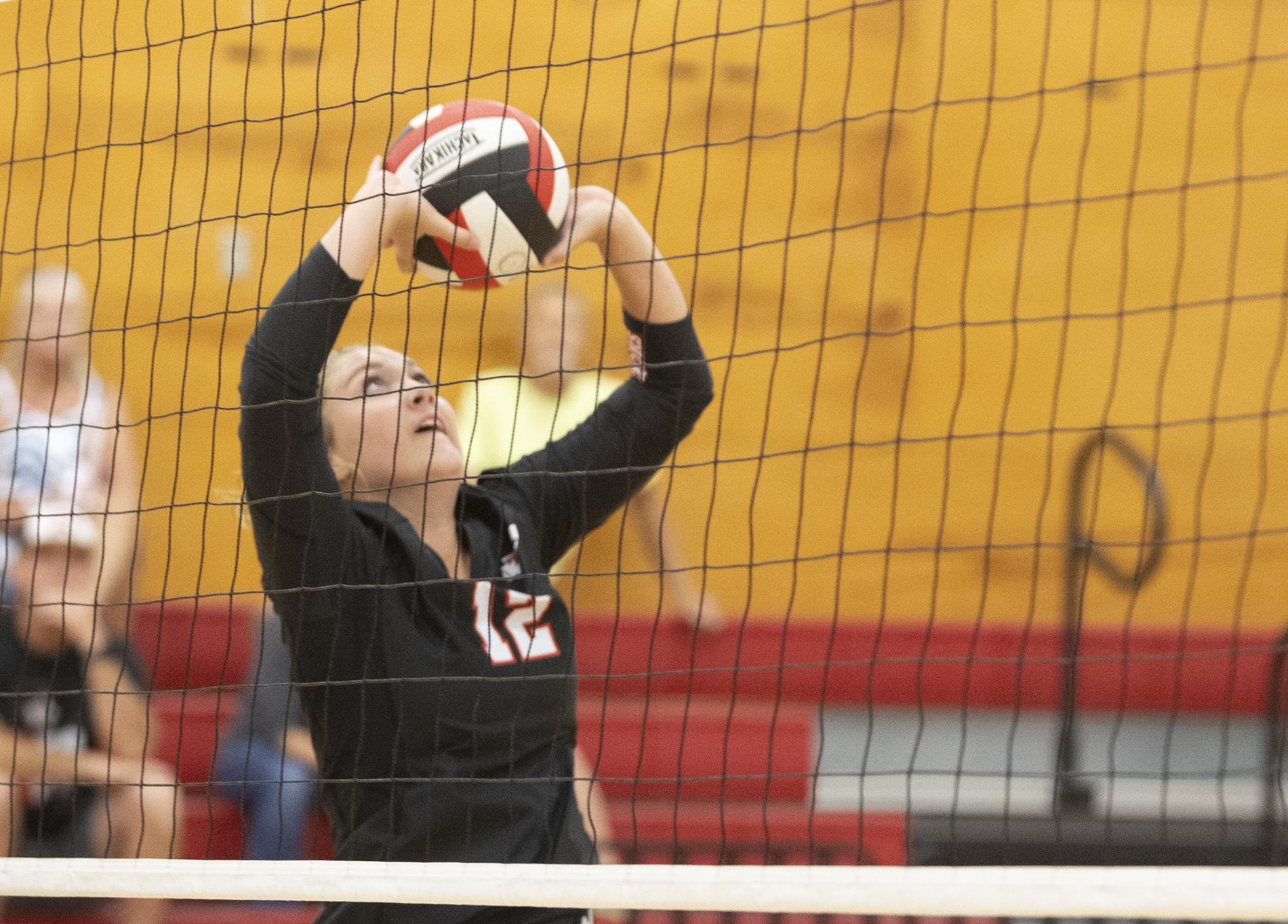 ---
After a wild three-match stretch that saw the Ingram Tom Moore High School girls' volleyball team knock out Fredericksburg and Boerne, the worry of a letdown was on the mind of Warriors' coach Troy Errington.

And the Warriors realized that worry early in the first set against visiting Harper, and then, like good teams are apt to do — they snapped out of it.

After a slow start, the Warriors dominated the Longhorns with a 3-0 sweep in a late afternoon match on Friday.

"I thought we really came together in that second set," Errington said.

The Warriors probably came together in the latter half of the first set when senior Rylan Wilt ran off three consecutive screaming aces to give Ingram separation. Austyn Hennigan had a kill to force set point, and Brooke Waldrip ended the set with a kill.

The Warriors finished the match with set scores of 25-19, 25-8 and 25-14. With the big run at the end of the first set fueling the Warriors, there was no letdown in the second. The victory improved Ingram to 15-11, and the Warriors have now won three of their last four matches.

Wilt and Madison McClintock had seven kills each and McLintock hit .835 on the night. Hennigan finished with four kills. The Warriors hit .276 on the night. Thanks to middle blocker Cadence Woodruff, Ingram's presence at the net proved formidable.

Setterd Kenna Nichols added 12 assists, and Kiley Goodman had seven.